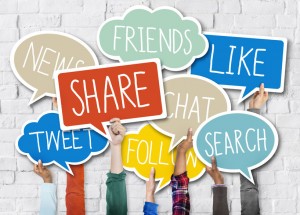 Social Media and Your Case
Today, Facebook, Twitter and LinkedIn are some of the most commonly used sites online. While social media is great for connecting with others and sharing posts about what's going on in our lives, they pose some threats to privacy.
What You Need to Know
While you should trust your lawyer to fight your case as aggressively as possible, there are things you can do that will help the process run smoothly. When it comes to a personal injury case, posting anything about the accident online can harmful.
Surprising Facts:
Information posted on personal sites, regardless of privacy settings, might be used against you in court.
The legal system is evolving to embrace modern methods of connecting and communicating with others. It may be as simple as proving the likelihood of relevant information being on a personal site in order to subpoena records.
Seemingly innocent posts, such as "feeling good today", or "doctor says I'm getting better" can be used to argue that your injuries are not as serious or severe as you claim. Do not give the defendant a chance to use your own words against you!
What You Can Do
Be careful about what you post online in general!
Do not post anything relating to your case. Don't post anything about the accident taking place, who was at fault, or the status of your property or injuries. It may seem like you're just sharing with friends and family, but it can lead to trouble.
If you do happen to post something without thinking it through, do not go back and delete it. This can be seen as trying to hide evidence, and that will be even worse than allowing the post to be found.
Do not communicate with the defending party. This is your lawyer's job. He/she will tell you what you need to know and exchange any necessary information for you.
Always be honest and forthcoming with your attorney. Remember they are fighting for you and need to know of anything relating to the case.